Deep Cycle Systems (dcs) Batteries
Off Grid Solar PV Batteries
Off Grid Lifestyle Solutions partners with some of the best brands in Australia and worldwide to build and supply your perfect off grid system. These particular PV series batteries are supply in partnership with dcs (Deep Cycle Systems) and provide an excellent solution to off grid solar batteries.
dcs PV Series
(Hybrid & Off Grid) 15KWH
Introducing the most advanced 15KWH 48V LIFEPO4 Lithium battery pack on the Australian market.
48V design voltage with a 51.2V nominal voltage
Can be Supercharged at up to 200 Amps / 10.2 KW
10yr unlimited cycle warranty
Dimensions 1215 x 750 x 205mm with 190kgs weight
Interchangeable cell strings
DCS Lithium Bluetooth monitoring App
Up to 10 packs can be connected in parallel
48Amp hyper-active cell balancing system with BLE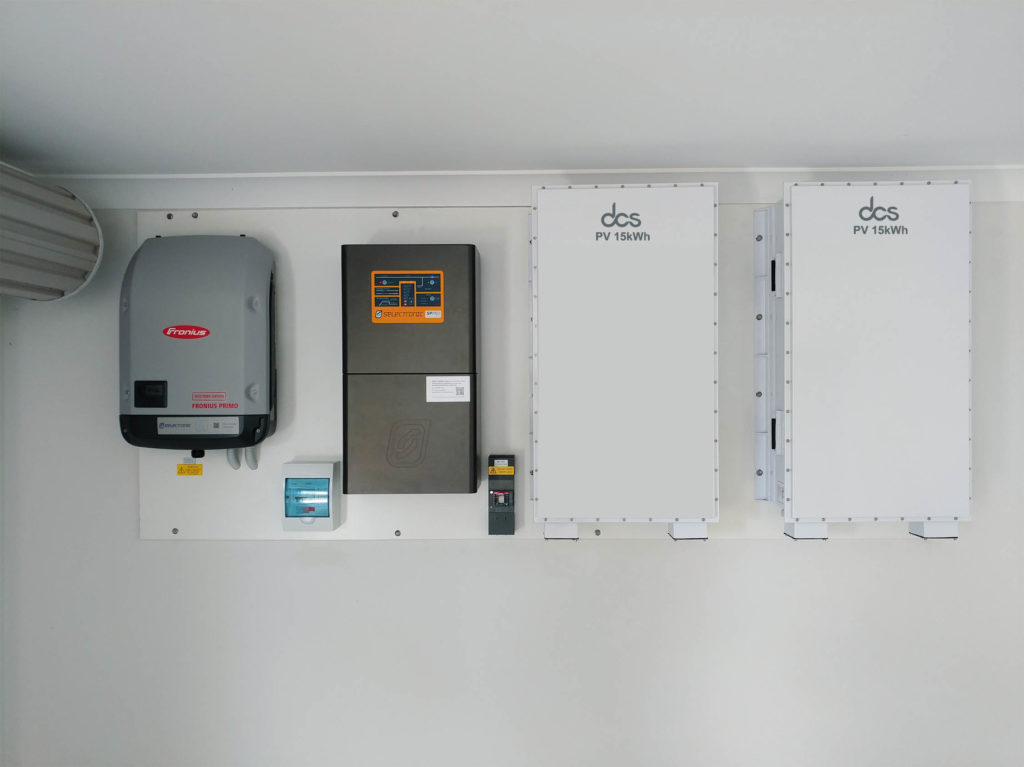 Interested in our PV Series battery system?
Complete the form on this page and we will be in touch with you discuss your needs and requirements for the PV Series battery system.
Alternatively, call +61 423 680 076 or email sales@offgridlifestylesolutions.com.au and we will be happy to chat over the phone or via email.
PHONE
Call Simon today, he's always up for a chinwag about all things offgrid!
EMAIL
Shoot us an email, we'd be happy to answer any questions or queries.
sales@offgridlifestylesolutions.com.au
SERVICE AREA
We're based in Hervey Bay, QLD. We have installers based in Northern NSW and can supply Australia-wide!
Complete the form below to send us a message regarding your off grid or energy systems requirements. We will be in touch with you ASAP.
We have had a stand-alone solar system for ten years but it was starting to fail and as we were selling the property decided to replace and upgrade.
Simon was recommended to us and made the trip to our rather difficult location to ensure he understood both our requirements and the buildings aspect and layout before he quoted.
I was impressed by Simon's technical knowledge, his innovative ideas and the patience he took to make sure we understood everything.
The system was installed by a team of professionals with Simon overseeing every aspect and I believe that we now have one of the best systems in Queensland and a definite selling advantage.
Simon has been immediately available whenever I had questions or system hiccups and he regularly monitors our system remotely as I also can on my phone.
If you want a professional job using the latest technology and at the best price possible go with Simon and his team.